Social media expert to be in addition to all the content throughout the day to help raise awareness for increasing the visibility of the brand and making continuous brainstorming is to develop new marketing strategies.
This is keeping in mind the sosyalmedya.co site is a social media Professional by following the steps in the first business week better.
Check your company's existing social media fields.


If there is no existing company profiles for your company's social media accounts, and in both cases, review the account settings. Set up this account, process, all your iframe applications, social media platform (Involver), you can collect in one place with the help of. You can download and use this free applications with ease. Another option is Pagemodo, customized to your company pages and covers will help you do. These two applications are built into your social media plan, while the only thing to keep in mind; defines the harmonised titles and visuals is to pay attention to. The purpose of these settings is done; collecting all of your followers at one point heavily at that point is to play to be the authority. At the same time will increase your visibility in social media sites.
Fairs/exhibitions follow your followers about writer wrote
An estimated value of about 3 weeks to take care of your followers and survey programs available through feedback from customers to get your product or your brand, you should take advantage of the platform containing surveys for. What are your potential customers interested in the polls that you developed, what they want to see, the ways in which they prefer to communicate and try to obtain the information. This is your email marketing surveys, Facebook, Google + Communities and share Groups on LinkedIn, and you receive, evaluate the return back again. That's true about publishing content recycling your tastes and create and share views will help to increase.
Not only the way to get quality information at your customers outrun your pursuers that include the following messages carefully is the examination:
The thoughts about your product or your brand
Your customers have come to expect from the company that you represent features or products
How do you solve customer problems
In addition to the market where the company you represent labels through new developments and news you need to follow. Rival companies also should consider what they did by following. All these areas that you collect the information you'll be amazed at the width of the data and seeing the benefits.
The largest of the company you represent, examine the contents of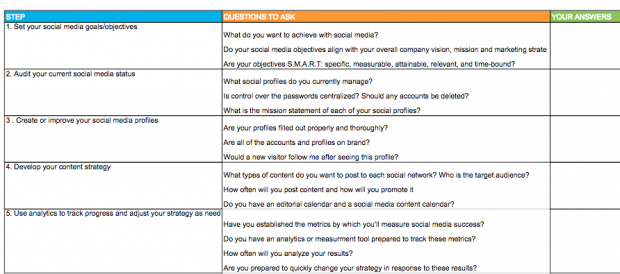 Content creation maybe is not part of your mission, but day by day, you will see the task expanding your content. If you look at Google Analytics account if your business in the past years makes the best effect on web sites or blog feeds and content. Then pull your own social media statistics. At the same time, for best performance, locate and compare the contents of the who. This is the SEO point of view for this publication are certainly useful but the opposite effect for social networks. Don't be afraid to share your ideas with the content team. If you do not see a coordination like this useful even if you're both on the same note aimed at success.
When you select the best performing content with your followers to do what kind of messaging provides ideas or social networks will post language or write any idea about the shape.  The best success capturing every social network 10 or 20 message and store it in a document, then you can choose to apply them for inspiration.
Then pull the worst performing content you need to you can see better what not to do.
Other employees get their ideas about social media
After you obtain the business social media space-related information for an overview more colleagues outside this field, it is important to get your ideas.
With the company's social media space to employees about the problem. Probably they don't know something even that in itself is a valuable information. Thus he was staying away from the social media strategy which departments and you can start thinking about how to incorporate them. A few employees to follow company accounts. Then, do the best social media followers employees. Tell them these questions:
How often do employees outside of social media marketing activities are involved? Different departments are using their accounts?
Staff have been encouraged to social media account? You're allowed to use them during their work?
Staff is educated about social media?
How social media marketing employees other than support?
One of the things you need to do is access the employees social media field should be easier, and it makes a bigger impact than you might think. It's not complicated as it seems the staff training plan. Departments that do not use social media using social media how to party there can simplify their lives.
Introduce the company to employees social media field, will not be easy to talk, first of all, it's very important that you tell your colleagues is a stage.
Create an array of social media templates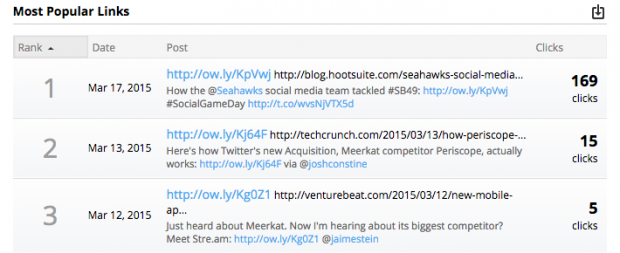 You begin to represent the company's social media templates? They've been running what's going on? If your company does not have a huge impact in your company a template is the easiest way for your company to create first your team is to design a template to be used repeatedly by.
A social media strategy template, your team you can specify goals focus on success and makes it easy for you to change their approach if necessary.
An editorial calendar template, the content produced for the job as social media content help you track allows you to plan.
A social media content by collecting all the social media calendar, messages, and how users of content promotion helps you pull.  This calendar at the same time, you're ignoring the shortcomings of its editorial strategy by showing şekillendirmenizi.
A social media's picture template for any social network profile you are administering the new cover, or when you do your images sizes profile photo so that you can quickly browse your work by providing a standard measure enables you to stay in.
These are some of the first week, you can design a template. If you do not fill in the correct information as soon as possible with the contents of your team more job leads from falling.
Source: Sosyalmedya.co